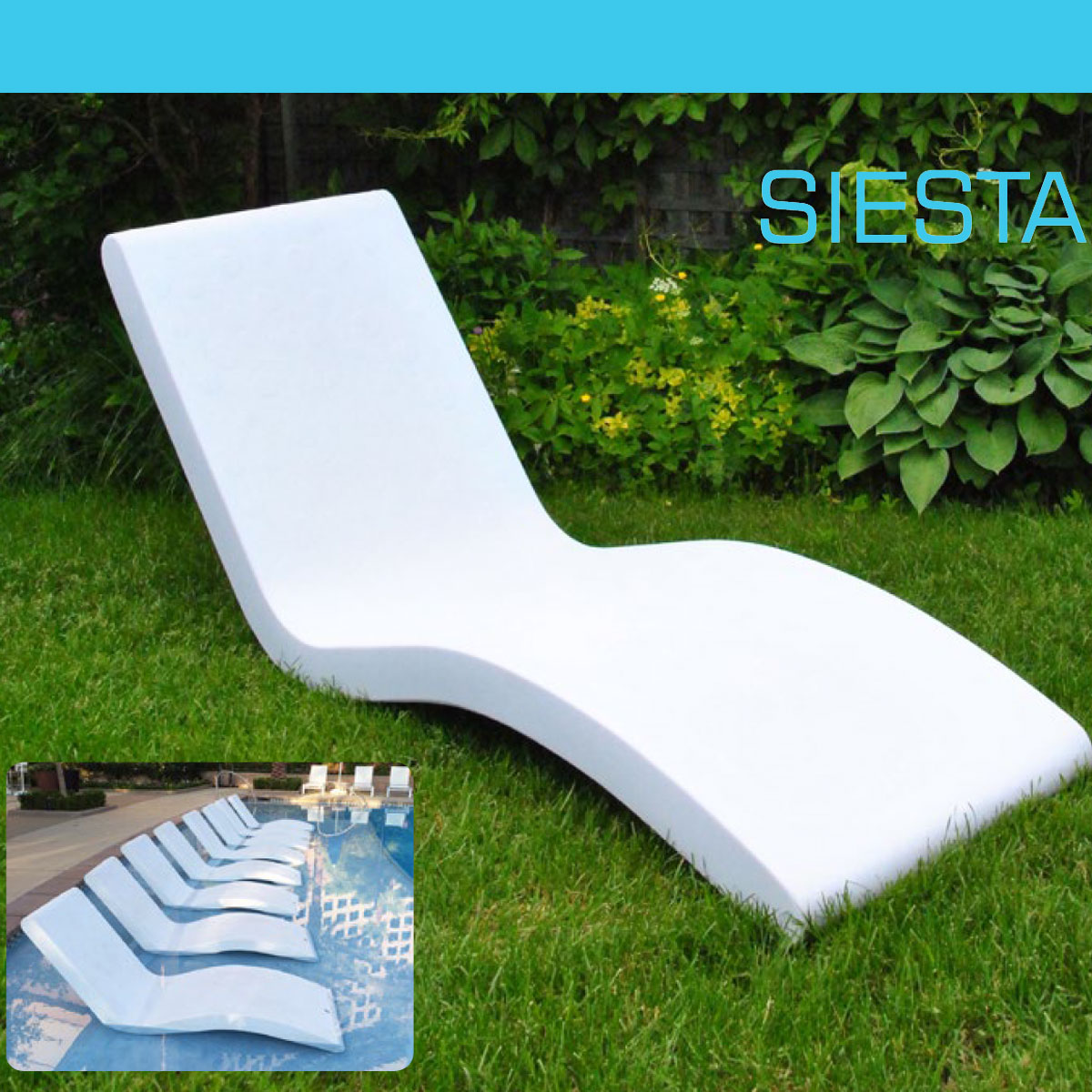 THE SIESTA TANNING CHAISE
is the adjustable In-pool chaise lounger with two seating positions
for the pool tanning shelf.
This chaise functions for poolside applications or in-pool use
and because of its length can be considered for the taller members of your family.
With a size slightly longer and wider than most popular chaises,
it's upright seating angle offers a comfortable seat pitch.
perfect for reading or relaxation.
Fabricated using a rotational molding process with high quality resins that are treated to withstand the attacks of the sun and winter conditions, this lounger is perfect for your shallow sun or baja shelf. Available in a multitude of color variations that are sure to blend into any pool environment.
Recommended for water depths between 6" - 10", its "orange peel" texture adds a functional slip resistant touch to the surface detailing. Each chaise has a substantial look and feel when empty and 3 openings below hold water for additional "traction weight". They are heavy enough to withstand waves and pool frolic.
Beneath each chaise is a sturdy rustproof HDPE (High Density Polyethylene) stand that tucks away when not in use but can lift the base upwards providing an additional water position for your lounging. The "stand" is not recommended for use in vinyl lined pools but is otherwise safe to use without the leg in the upright position.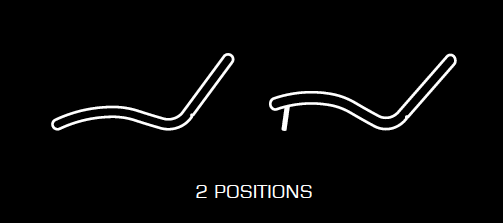 DIMENSIONS: 80"L x 28"h x 30"w
COLORS:
Fuschia, Ocean, Orange, Anthracite,
White, Vert Pomme, Jaune, Rouge, Turquoise
SHIPPING
Shipped FREE via LTL Freight truck with curbside delivery

To the initial purchaser, for a period of two (2) years the components warranted against any defect of material and manufacturing. For commercial purposes the warranty is one (1) year.