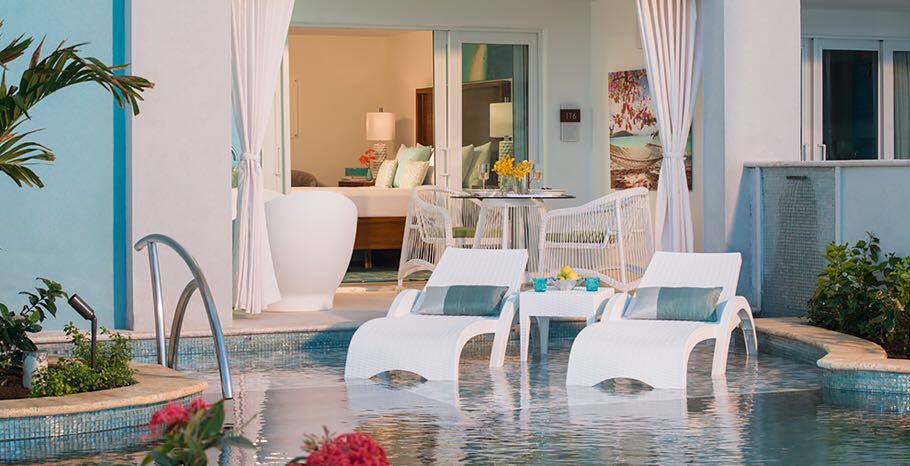 The WOVENLOOK RECLINING CHAISE is one of the few pieces on the market that can be considered for shallow in-water chaise use along with dry deck usage. Unlike the Ledge Lounger and Aqua series that have a fixed backrest, the Wovenlook series have a five-position adjustable backrest.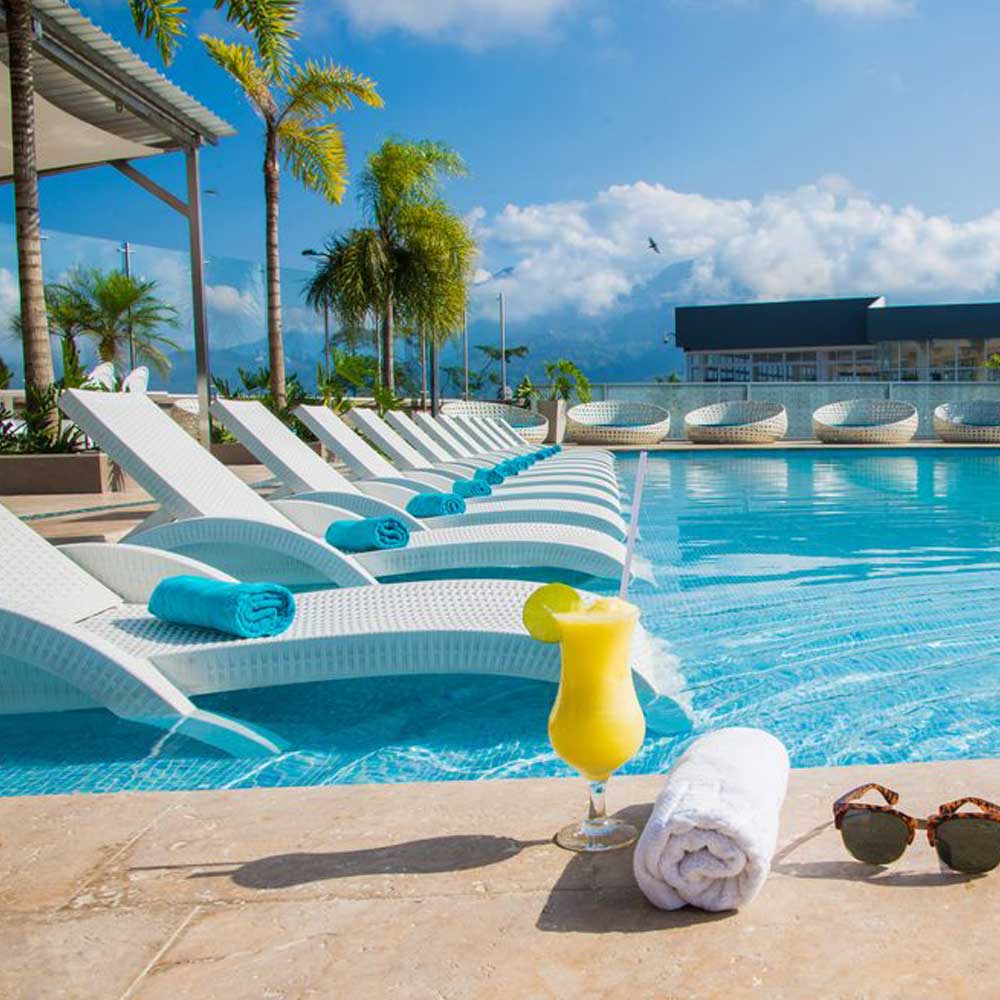 Each piece of this set is fabricated and molded in Italy of weather-resistant resin, 100% polypropylene. This is not woven wicker, but molded with that appearance and there are no screws or metal parts on this chaise. Even the rear wheel assembly is all poly and perfect for being gentle on your pool shelf or deck. The non-metallic frame or rollers will never unravel, rust or decay. These chaises are UV protected which ensures the colors will not fade. It arrives fully assembled and ready for the sun. For added convenience, when the chaises are not in use they are conveniently stackable to organize a pool deck.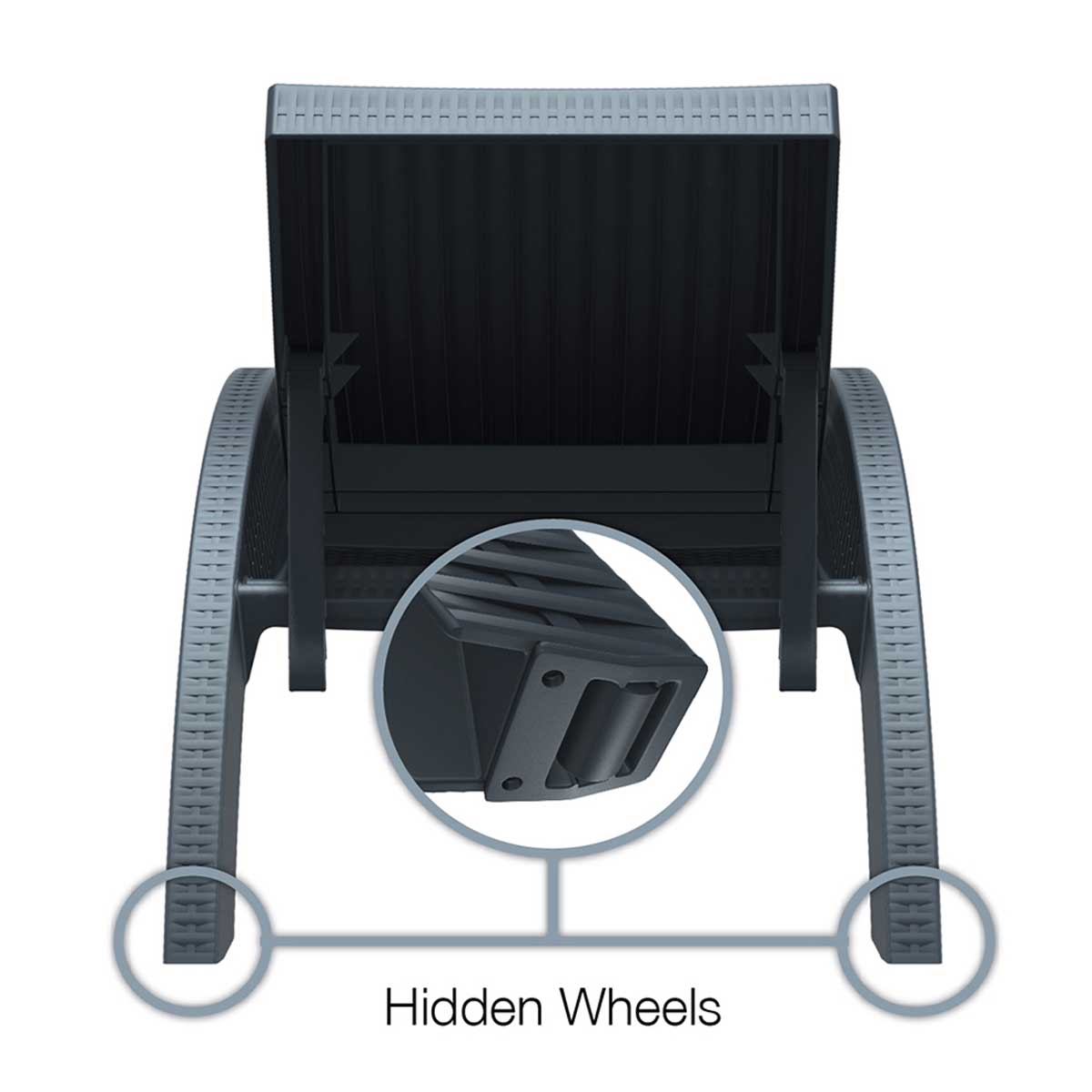 Made for commercial durability this chaise can be considered by those seeking a ledge lounger alternative. In addition to residential applications, they are perfect for hotels, community pools and condos. Simply hose down for occasional cleaning. Easily withstands outdoor temperatures of summer and winter.
While use as a full time in-pool chaise is possible you can expect that the finish will slowly be altered by the water chemical makeup and floating sunscreens and contaminants. These chaises are currently in use in Sea and Pool water applications across the globe and after long use in submerged water the water will usually create finish variations with discoloration or slight yellowing. You can prolong this finish by occasionally removing them from the sun shelf. This surface discoloration that occurs over time will not harm the integrity of the structure.

Back adjustable to 5 Positions.

Recessed wheels for portability.

Antiskid rubber feet.

Wickerlook resin open weave design.

Not woven, won't ever unravel.

One piece, no assembly.

Strong polypropylene construction.
DIMENSIONS
28" w x 17" Seat Height x 74" Overall reclined length

No Assembly Required - Ships fully assembled, usually within 3-5 business days
AVAILABLE only in Sets of 2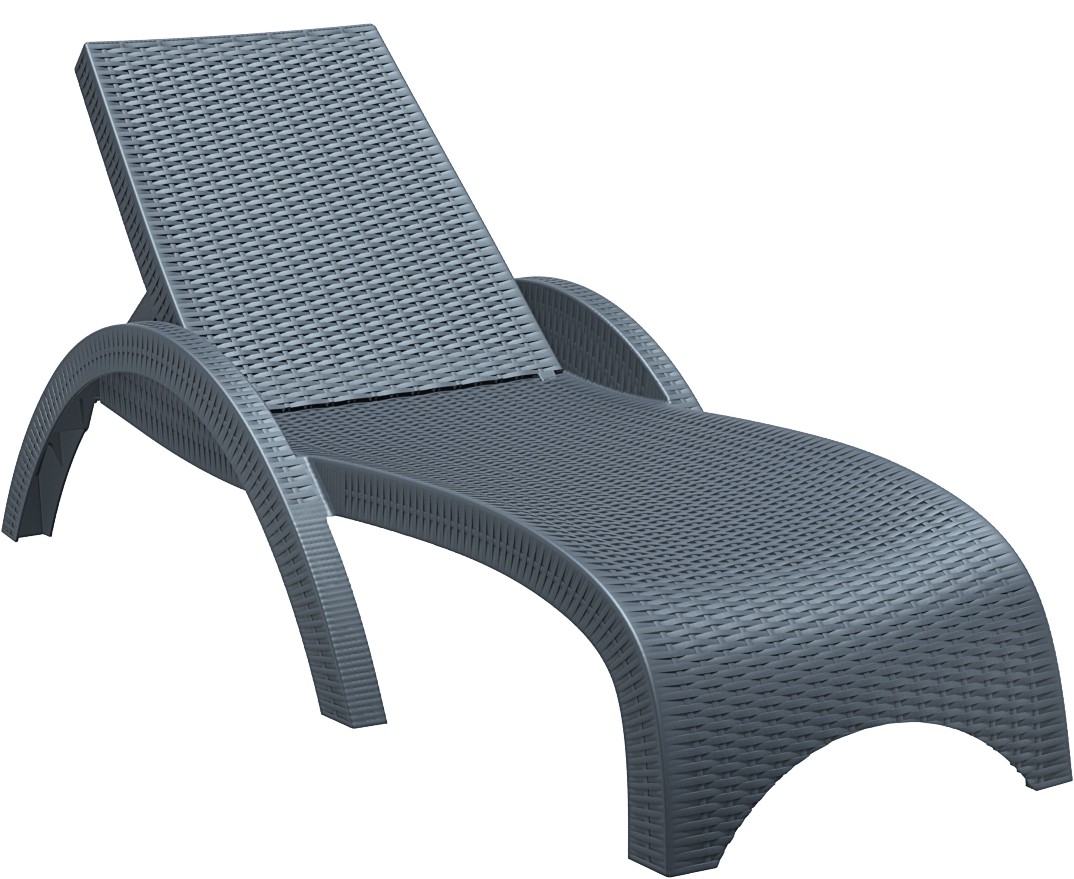 New Dark Gray Finish
NEW - 2" thick Sunbrella Cushion Option $199.99 ea/sets of 2 for $399.98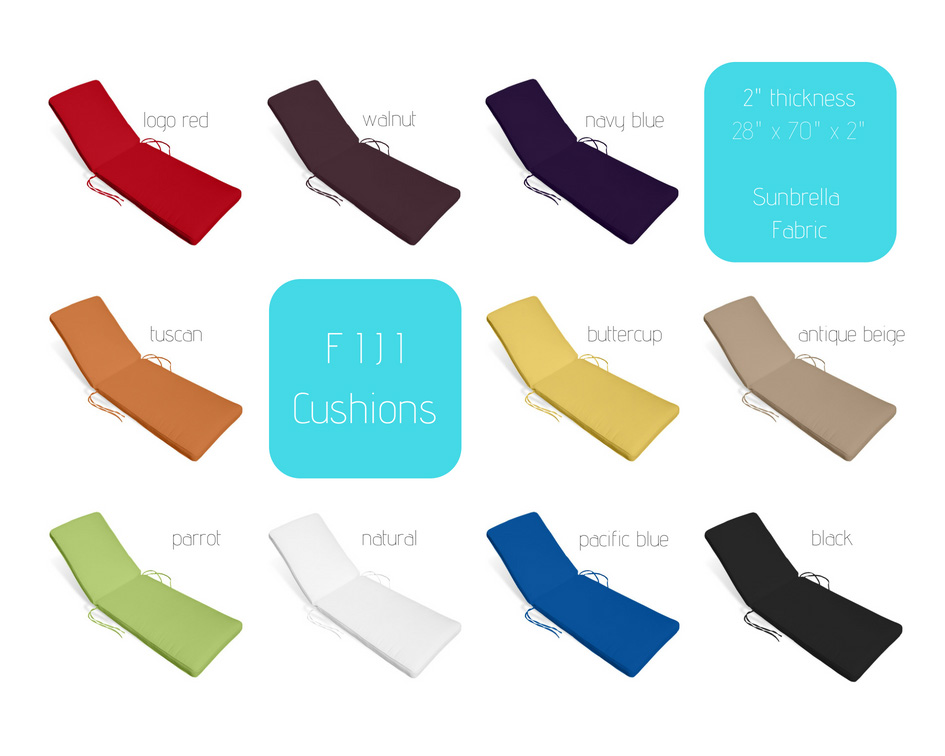 California Residents: Proposition 65 Warning: Yes
Under normal conditions of use and maintenance, Mfg. provides all its furniture with a residential use warranty of 2 years in the U.S.A against any manufacture defect. Manufacture defect doesn't include product abuse, misuse, neglect and pollution damage. For the use of this product in non-domestic situations such as in hotels or the commercial market and in communities, the commercial use warranty is for 1 year, in accordance with the conditions previously stated. In the event of claim, contact botanik directly to start the claim process. If, after inspection of the product, it should be determined that there is a manufacturing defect, the mfg. will decide whether it will repair or change the product.