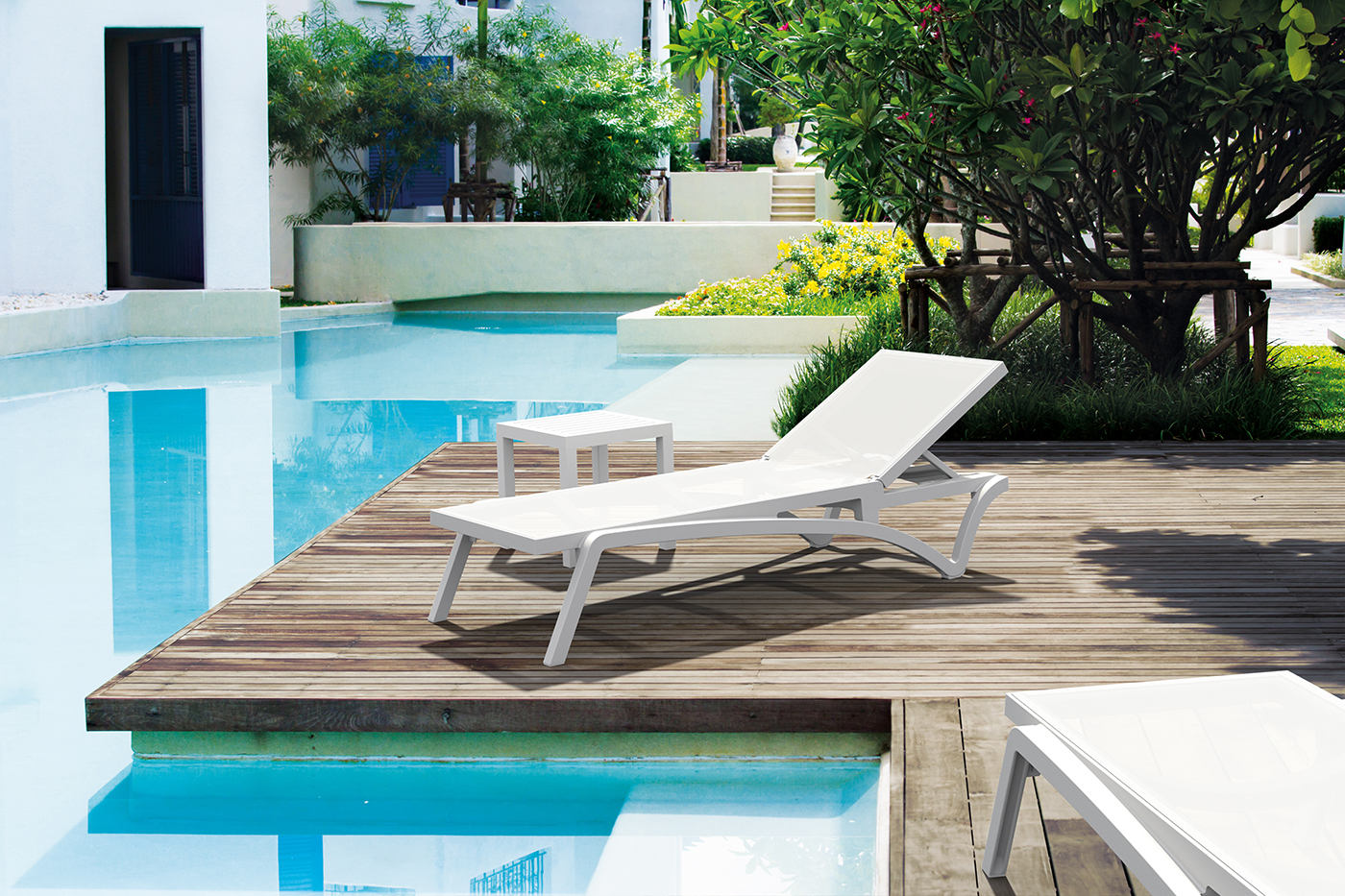 The PLAYA reclining chaise sun loungers are built with commercial strength but priced for residential applications. It's one of the few adjustable back chaises that can be used on tanning ledges up to 7" deep. Each chaise has a five-position adjustable backrest that unfolds flat for comfortable face down lounging.
Each piece is fabricated in Italy of durable UV weather-resistant 100% polypropylene resin frame. The sling fabric is durable outdoor Serge Ferrari mesh. Shipped fully assembled, the non-metallic frame or back leg wheel rollers will never unravel, rust or decay. For added convenience they are conveniently stackable. Not recommended for use with vinyl lined pool surfaces.


CHAISE DIMENSIONS
27" w x 76" L x 14" H | 23" seat width
63" front of front leg to rear of back leg | 36 lb ea.
No Assembly Required - Ships fully assembled in Sets of 2
RIBBON SIDE TABLE DIMENSIONS
17.7" square × 17.7"H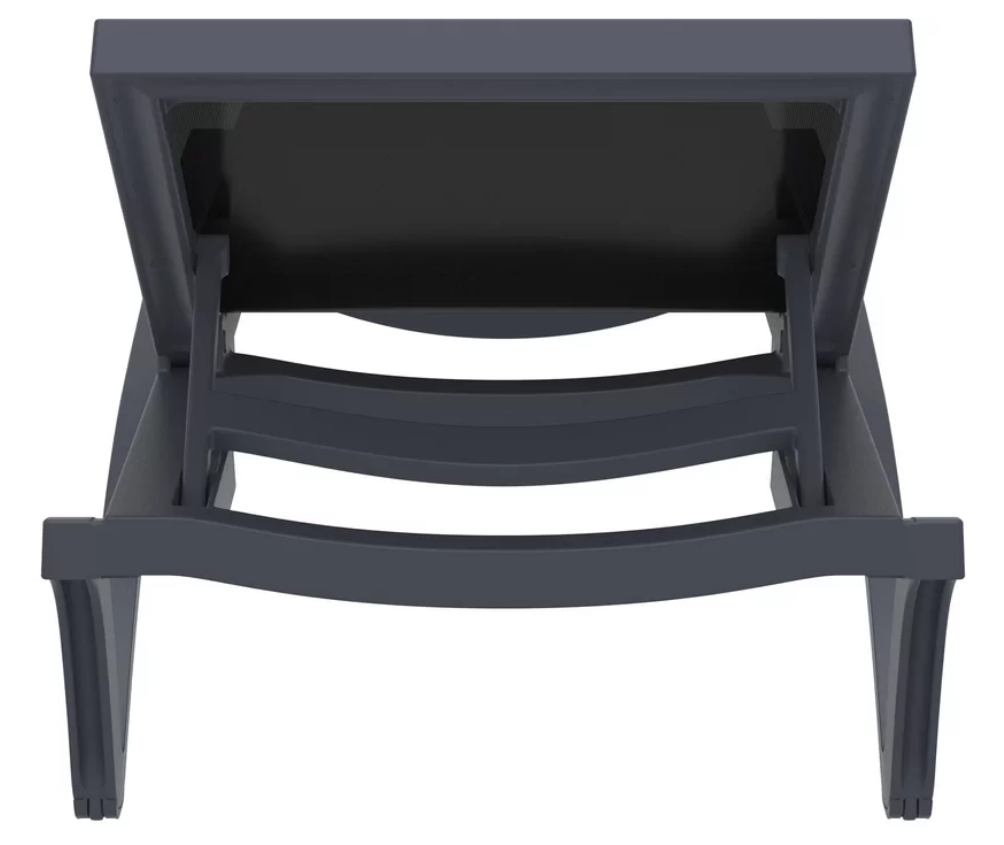 Integrated wheels in rear legs
California Residents: Proposition 65 Warning: Yes
Under normal conditions of use and maintenance, Mfg. provides all its furniture with a residential use warranty of 2 years in the U.S.A against any manufacture defect. Manufacture defect doesn't include product abuse, misuse, neglect and pollution damage. For the use of this product in non-domestic situations such as in hotels or the commercial market and in communities, the commercial use warranty is for 1 year, in accordance with the conditions previously stated. In the event of claim, contact botanik directly to start the claim process. If, after inspection of the product, it should be determined that there is a manufacturing defect, the mfg. will decide whether it will repair or change the product.