This ALYS ROCKET SIDE TABLE transcends trends, surprising you with its purposeful and sophisticated dichotomy of modern shape crafted with ancient methods. Its shape is a derivative of a rocket tail in silhouette. Each patio side table is crafted by hand, sanded to a polished sheen, silvered with patina and salt air or finished in a signature wash.
In regards to the wood used for these outdoor pieces, it is Caribbean sourced. We call it Bark and equate it to Teak as it shares the same properties and resolves to a silvered patina over time. It can be placed in a fully exposed exterior environment or a covered veranda to slow the silvering process and preserve the applied finish.
Sustainably sourced and graphically shaped, the ALYS ROCKET TABLE is the product of a woodworking culture with an attention to quality details. Own a quality piece for your garden or patio space.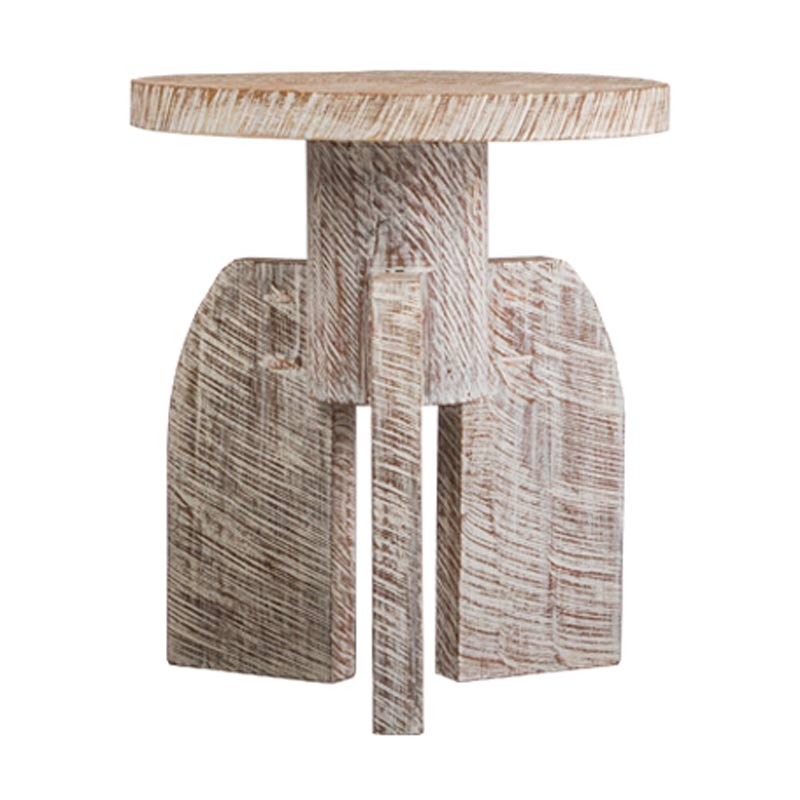 DIMENSIONS
Overall 17 3/4"w x 20"h
FINISHES
Available to order in 3 finishes:
BARK - Whitewash Distressed

BARK - Whitewash Light

BARK - Ebony Finish