The Ledge Lounger

SIGNATURE 14" SIDE TABLE

is a convenient keeper of books or beverages as you relax in comfort on the tanning ledge. It's the perfect companion piece for the Signature Chaises or Chaise Chairs if your water depth is 10" or less.
On top of its stylish, hour-glass shape, the Side Table is quick and easy to set up. Simply remove the bottom water plug, submerge it in your pool to fill with chlorinated water and pull it onto the ledge after resealing. Once in place, the water weighted table will stay in place.
NO FLOAT WATER DEPTH RATING
Designed for use in water up to 10 inches deep
WEIGHT EMPTY: 12 LBS | WEIGHT FULL: 78 LBS
FEATURES AND SPECS
∙ Crafted from ultra-strong polyethylene
∙Color-stabilized for up to 20,000 hours of sun (UV20)
∙Resistant to harsh chemicals and weather
∙Safe for vinyl, plaster and fiberglass pools
∙Easy to use, clean and store
AVAILABLE IN 8 COLORS
DIMENSIONS
18" wide x 14" height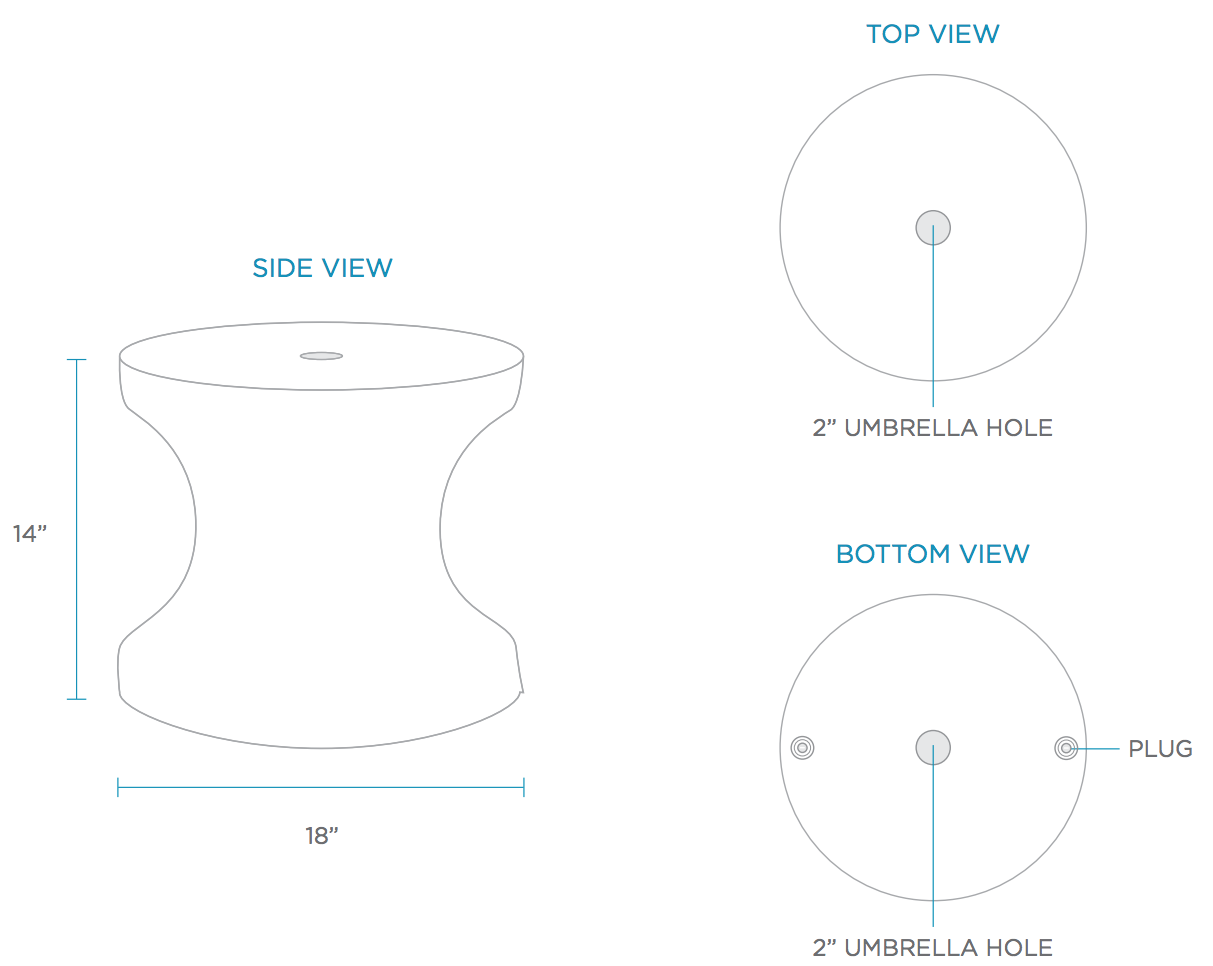 Note:

Pair this Side Table with any umbrella with a 2" O.D pole or less

This Table WILL NOT support an umbrella if you

DO NOT

have a built-in umbrella sleeve in your pool or patio. Its simply not heavy enough. *We strongly suggest the heavier Ice Basin Side Table for use as stand alone bases.