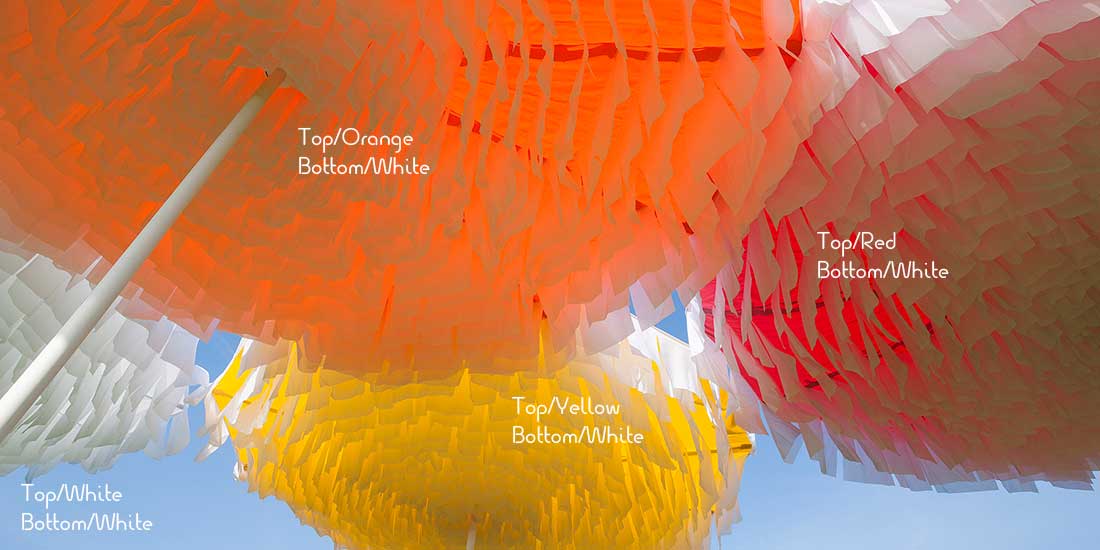 The BLOOM by Davy Grosemans is another 'fun but serious' garden accessory with plenty of substance as well as style. Inspired by the summer and one of nature's most colorful creations: FLOWERS.
Polyester Fabric petals create a circular shade canopy to relax under and to enjoy the color tones above you. Each drift of the breeze makes the petals dance to produce a mesmerizing effect.

The nearly 10' umbrella is opened and closed by hand effortlessly with its internal spring system and is almost automatic.
Suitable for both home & contract use, the Bloom garden parasol is 118" across. A flat top is crafted in waterproof Airtex with polyester 'petals'.
TOP FABRIC COLORS:
PETAL FABRIC COLORS:
The graduated fade flags can only be utilized with the White Top. The Solid White Flags are utilized with the color tops to offer contrast.
WHITE FLAGS

BLACK FADE FLAGS

RED FADE FLAGS
A protective cover is included.
TECHNICAL INFORMATION
FRAME:
Stainless Steel 316 Finish: White, Red or Black Powder Coating
Parasol Ribs: Aluminum
FABRIC:
TOP: 118" Round Airtex polyester fabric
Flags: Polyester
PROTECTIVE COVER:
Polyester Ripstop - Color Gray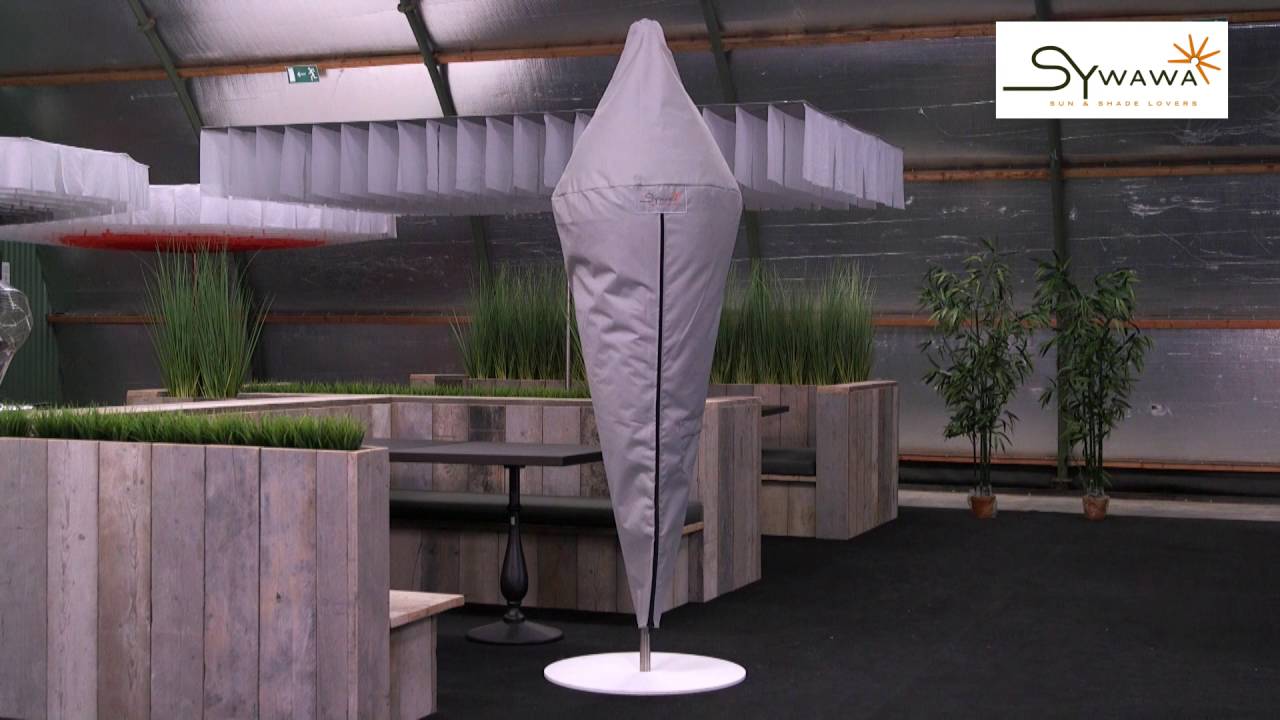 BASE:
Included - Standard 29" Round: 92lb, White or Black Powder Coating
Optional - Extra Weight Option: (2 pieces) 44lb. total, White or Black Powder Coating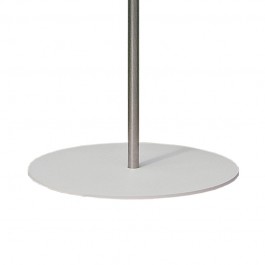 BLA BLA TABLE:(Optional)
23" Round Steel Table; fits to pole; Finish White or Black Powder Coating
Interior Handling: spring
Umbrella Weight Alone: 66lbs