Mirror, mirror on the wall, which is the most beautiful PADDO PARASOL of them all? The PADDO lives in a the fairytale world of dwarfs and elves of our childhood fantasies. The designers opted to hide and disguise the normally unsightly tracks under the roof of the PADDO with Sunbrella fabric elements. They are mysterious dancers from the breeze of the good fairy.
If you ARE different, love "design" or if you would like simply to surprise your guests on the terrace, you have to choose a PADDO sunshade. These are great for resort, restaurant, high end hospitality projects or the luxury residential market.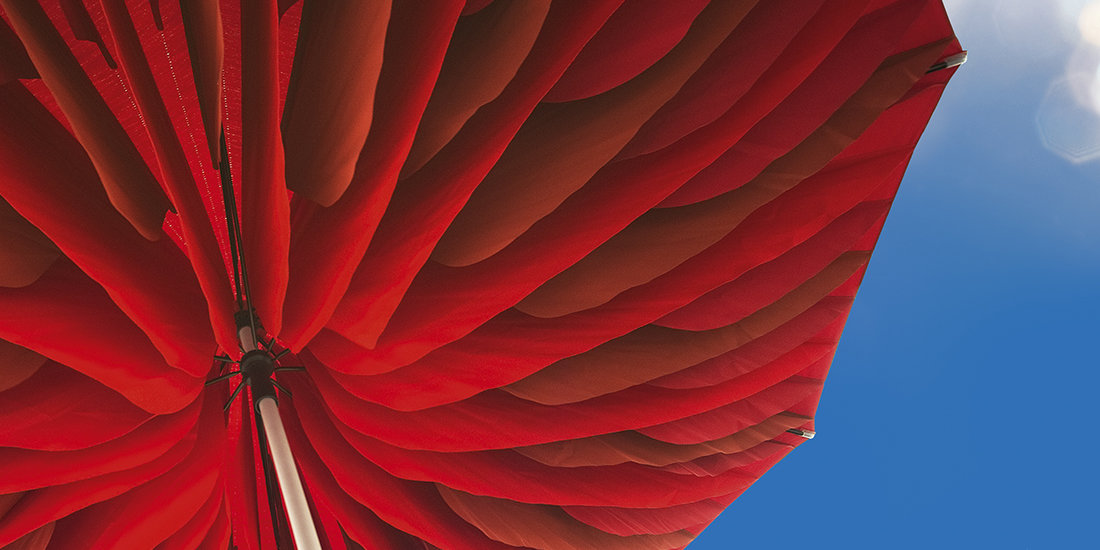 The PADDO is certainly different. Visually Striking in its stock color offerings, it is an "umbrella with a haircut.". A pioneering design that is the result of innovation, craftsmanship, top quality materials and workmanship.
We include the manufacturers weighted Rondo base and you can inquire about the option of adding extra weight to the base for coastal or high rooftop wind resistance.
TECHNICAL INFORMATION
FRAME:
POLE: Anodized Aluminum, natural finish, non tilting
Parasol Ribs: Fiberglass (10)
FABRIC:
TOP: Sunbrella Fabric White, Red or Blue, 118" ROUND, 95" High
Flags Beneath: Matching Sunbrella- White, Red or Blue - inquire about availability of additional colors
PROTECTIVE COVER: Included
Polyester Ripstop - Color Gray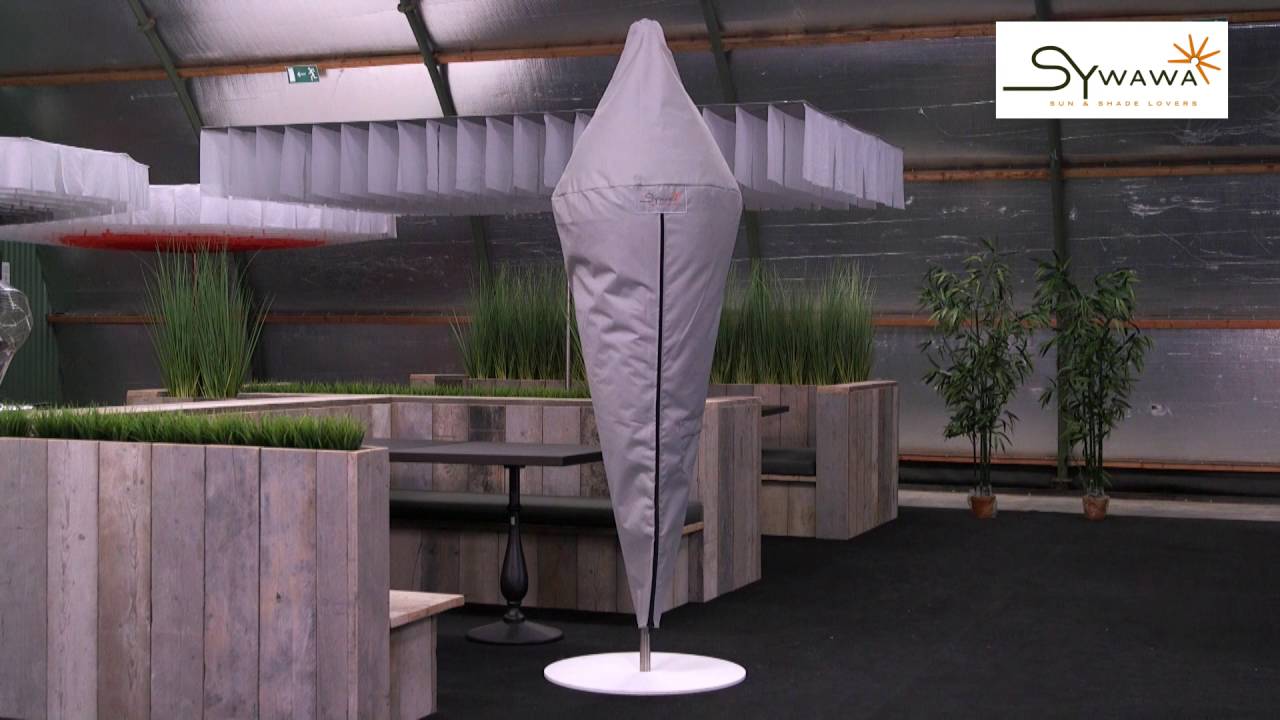 BASES:
Standard 29" Rondo Round: 92lb, White Powder Coating Included
Extra Weight Option: (2 pieces) 44lb. total, White Powder Coating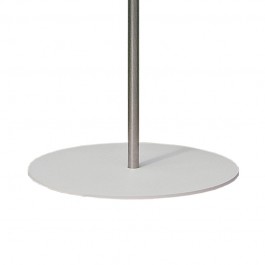 Paddo Umbrella Alone: Weight 30lbs