The Ledge Lounger SIGNATURE 14" SIDE TABLE is a convenient keeper of books or beverages as you sunbathe in the comfort of an in pool chaise. It's the perfect companion piece for either the Signature Chaise or Chaise Deep. Made from the same durable and UV color-stabilized material, it's designed for tanning ledges with up to 10 inches of water.
Option 1 - With an umbrella opening that will fit a 2-inch umbrella pole
Option 2 - Solid Top without an umbrella opening
On top of its stylish, hour-glass shape, the Signature 14" Side Table is quick and easy to set up. Simply submerge it in your pool to fill with chlorinated water and pull it onto the ledge. Once in place, the Table will stay put......just like you will when you lounge with this versatile in-water accessory at your side.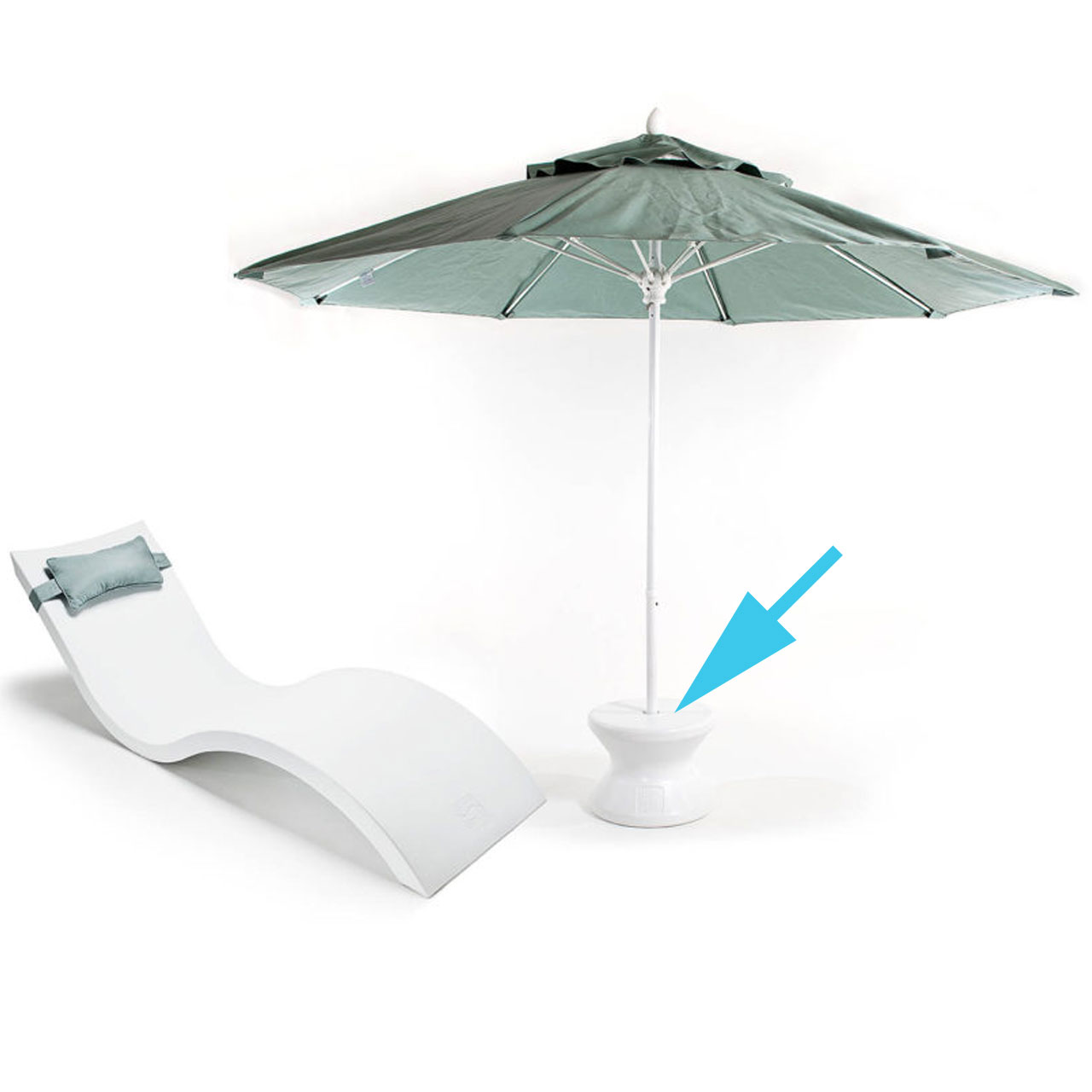 WATER DEPTH
Designed for use in water up to 10 inches deep
WEIGHT EMPTY: 12 LBS | WEIGHT FULL: 78 LBS
FEATURES AND SPECS
Choose Solid Top or Umbrella Opening Top
2" Umbrella opening goes through length of table
Suggested for umbrella use with built in Umbrella Sleeves
Designed to function in up to 10 inches of water depth
Crafted from ultra-strong polyethylene
Color-stabilized for up to 16,000 hours of sun (UV16)
Resistant to harsh chemicals and weather
Safe for vinyl pools
Easy to use, clean and store
Available in 12 colors
FedEX Shipping: $30/ea
DIMENSIONS
18" w x 14" h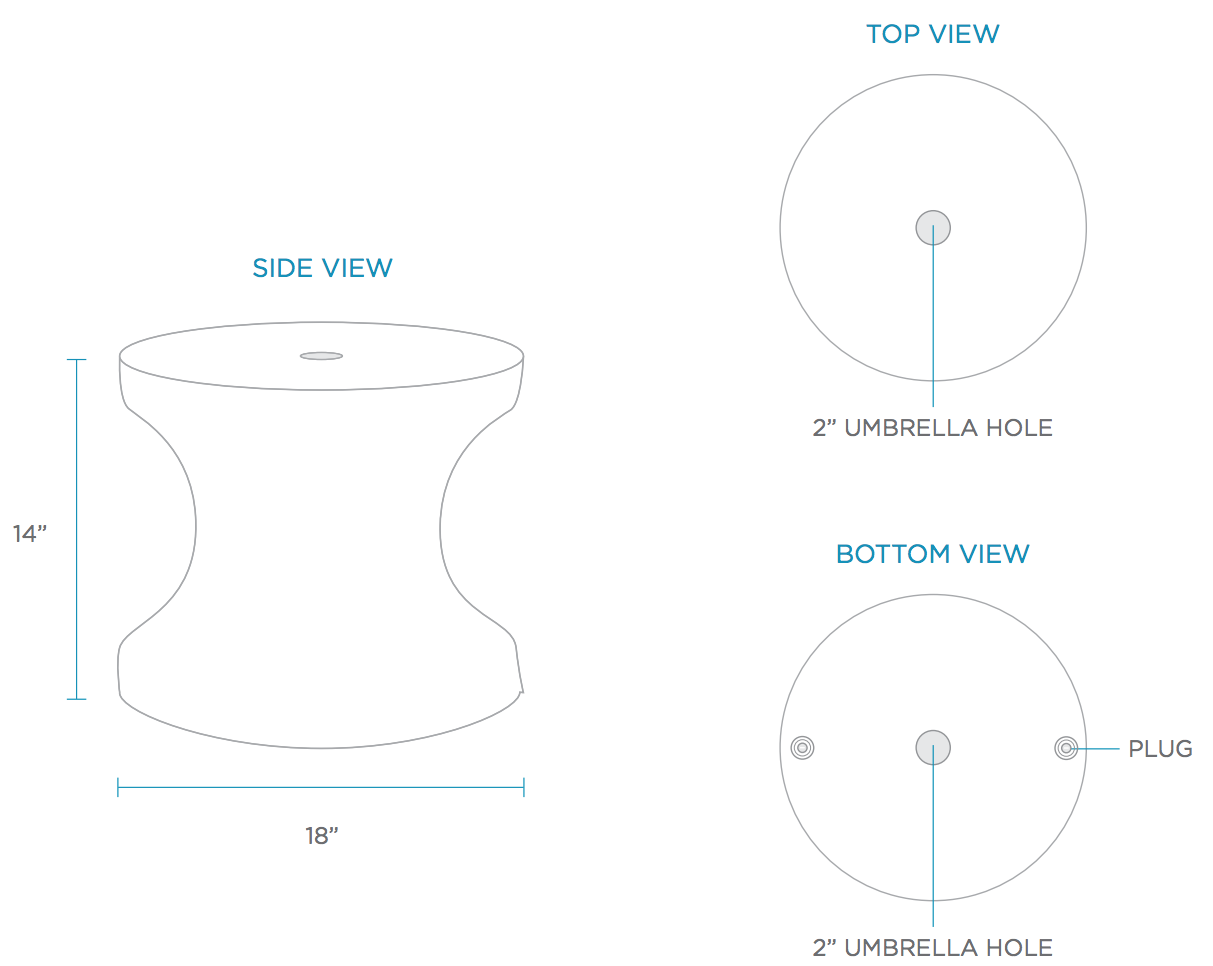 Note:

If you have a built in umbrella sleeve in your pool or patio,pair the 14" Side Table with any Choice, Select, Essential or Diamond series umbrella

If you

DO NOT

have a built-in umbrella sleeve in your pool or patio, this base will only hold the smallest of each umbrellas. We suggest the heavier 22" Side Table or Ice Bin Side Table in this situation
Ledge Lounger® products are made to last and are backed by a two-year warranty against defects in material and workmanship. Proof of purchase is required. This warranty applies only to the original owner. This warranty is void if the products are structurally altered or subjected to stress beyond the physical limits of the materials used in body or components, or is damaged as a result of abnormal use. Normal wear and tear is not warranted. This warranty does not include any manufacturer responsibility for any incidental or consequential damages resulting from the use of the products. Here is how to get your Ledge Lounger warranty claim reviewed: 1) Submit a warranty claim by contacting our BOTANIK customer service teams at 713-364-9669 , or by emailing info@shopbotanik.com. Please include your name, invoice number, contact information, pictures and a description of the problem. 2) Botanik will review the claim and repair or replace, at our option, any product determined by Ledge Lounger to be a manufacturer's defect.