The add-on Ledge Lounger Accessory SIGNATURE SHADES are a convenient way to keep the sun out of your eyes while relaxing in the comfort of the tanning shelf. It conveniently connects to your In-Pool Signature Chaise to shield your face from the harmful sun rays while you relax.
Featuring a media viewing window in the underside of the shade, you can watch your favorite movie, relax to your favorite tunes or catch up on your reading while relaxing hands free. Designed to fit handheld tablets, its made with a long-lasting and color-stabilized material in one of four colors.
The shade frame boasts a best-in-class marine-grade Sunbrella fabric cover which you can customize along with the shade frame in one of 4 Ledge Lounger Resin colors.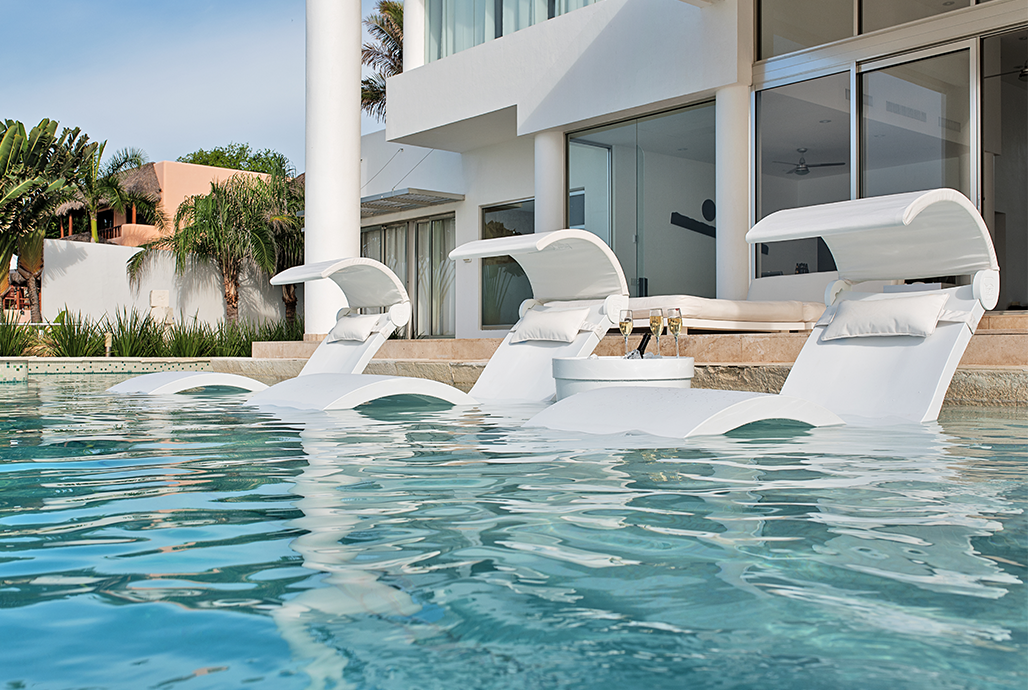 This product is designed for use with the Signature Chaise and the Signature Chaise Deep. (*sold separately) The SIGNATURE SHADE maintains a fixed viewing position once attached and is not adjustable. It is user friendly with a simple on/off procedure for removal and storage.
FEATURES AND SPECS
Hands free media viewing window fits devices up to 11"

Frame crafted from closed-cell marine grade material

Marine grade Sunbrella fabric cover

Perfect for residential or commercial use
3 FRAME COLOR OPTIONS (above)- WHITE | CLOUD | GRAY
PREMIUM SUNBRELLA COLOR OPTIONS FOR 2020
CHARCOAL GREY | MEDITERRANEAN BLUE | TAUPE
MONOGRAM / EMBROIDERY OPTION : NEW FOR 2021 $29.00
Select Font & Thread Color | Add 14 days for customization to timeline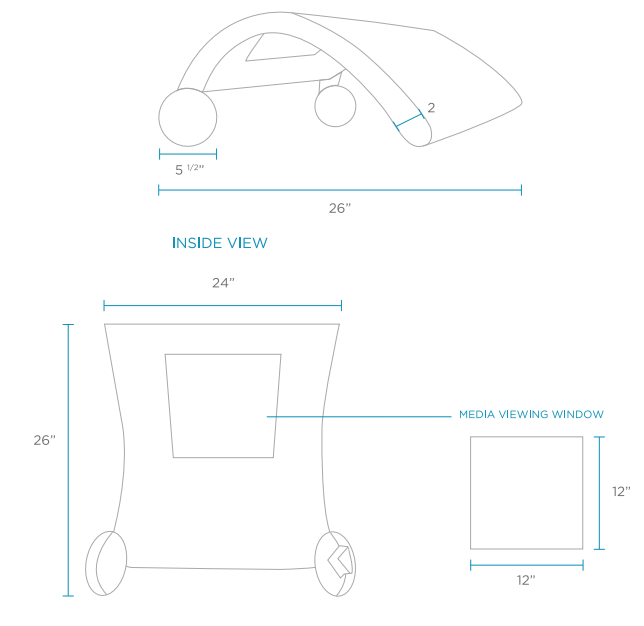 Ledge Lounger® products are made to last and are backed by a two-year warranty against defects in material and workmanship. Proof of purchase is required. This warranty applies only to the original owner. This warranty is void if the products are structurally altered or subjected to stress beyond the physical limits of the materials used in body or components, or is damaged as a result of abnormal use. Normal wear and tear is not warranted. This warranty does not include any manufacturer responsibility for any incidental or consequential damages resulting from the use of the products. Here is how to get your Ledge Lounger warranty claim reviewed: 1) Submit a warranty claim by contacting our Ledge Lounger customer service team at 347.875.0356, or by emailing info@ledgeloungers.com. Please include your name, invoice number, contact information, pictures and a description of the problem. 2) Ledge Lounger will review the claim and repair or replace, at our option, any product determined by Ledge Lounger to be a manufacturer's defect.