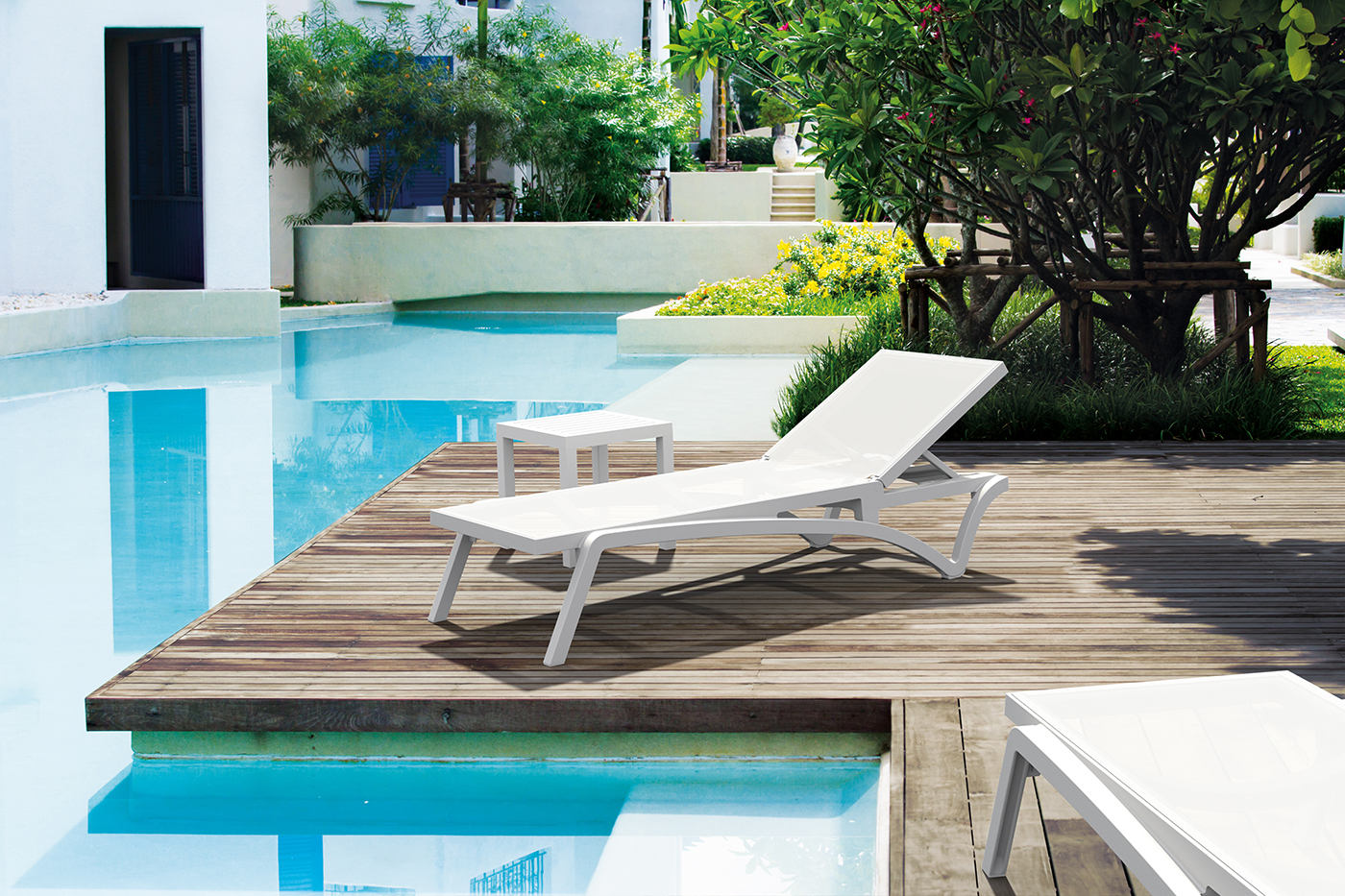 Available in black or white finishes, the PLAYA SLING reclining chaise lounge is a simple and sleek design with commercial strength. Because of its poly base, it's one of the few chaises on the market to consider for in-water chaise use in up to 6" of water. Unlike the Ledge Lounger series that have a fixed backrest, the Playa chaise comes with a five-position adjustable backrest and folds flat for comfortable lounging.
Each piece of this pool furniture series is fabricated in Italy of durable weather-resistant resin, 100% polypropylene frame. The sling fabric is durable Serge Ferrari mesh fabric. This chaise arrives fully assembled. The non-metallic frame or rollers will never unravel, rust or decay. It is UV protected which ensures the colors will not fade. For added convenience, when not in use they are easy to organize a pool deck, with their hidden wheels offering convenience and they are conveniently stackable.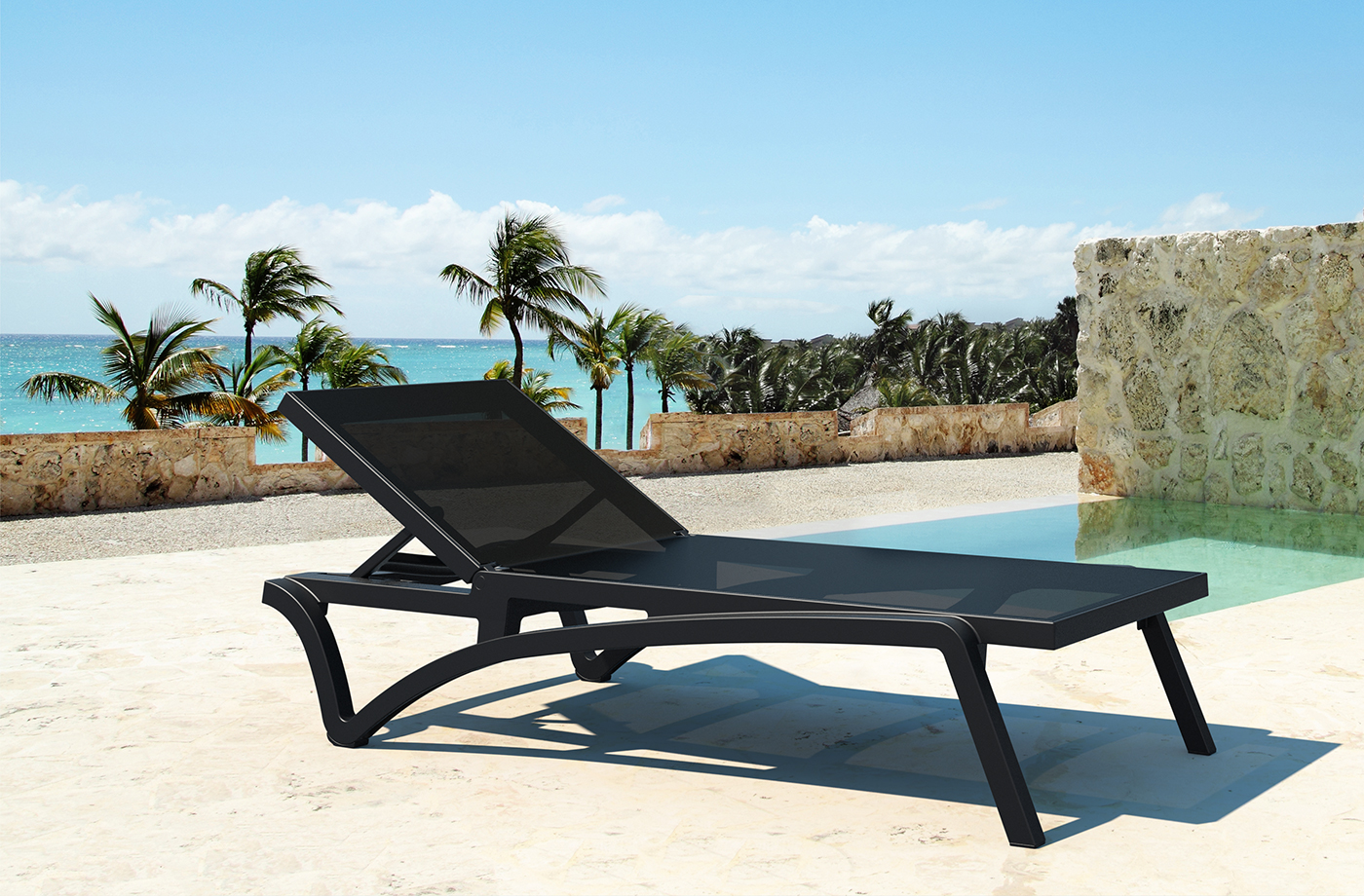 Made for commercial durability this chaise can be considered by those seeking a ledge lounger alternative. In addition to residential applications, they are perfect for hotels, community pools and condos. UV treated. Simply hose down for occasional cleaning. They are durable enough to withstand outdoor temperatures summer and winter. They are resistant to chlorine, salt, stains and suntan oils.
Inquire about the easy to install replacement slings that are available for this model, making it an excellent choice to update after a few years of exposure.
DIMENSIONS:
27" w x 76" l x 14" h
Boxed and shipped on a pallet
No Assembly Required - Ships fully assembled, usually within 3-5 business days
AVAILABLE in Boxes of 2;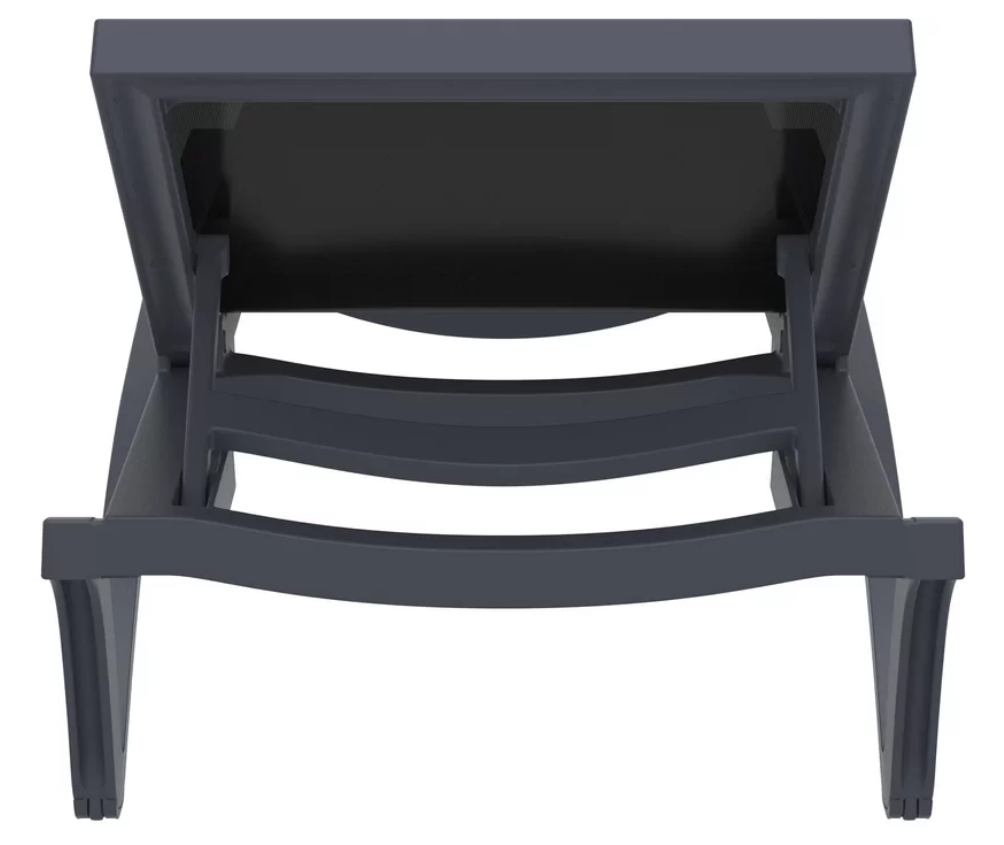 Integral wheels in each leg
California Residents: Proposition 65 Warning: Yes
Under normal conditions of use and maintenance, Mfg. provides all its furniture with a residential use warranty of 2 years in the U.S.A against any manufacture defect. Manufacture defect doesn't include product abuse, misuse, neglect and pollution damage. For the use of this product in non-domestic situations such as in hotels or the commercial market and in communities, the commercial use warranty is for 1 year, in accordance with the conditions previously stated. In the event of claim, contact botanik directly to start the claim process. If, after inspection of the product, it should be determined that there is a manufacturing defect, the mfg. will decide whether it will repair or change the product.