The SANDY COLUMNAR ZINC PLANTER offers any garden an elegant, simple and understated design with straight sides terminating with a rolled edge top lip and a blunt base. With its hint of modern design aesthetic, this planter is equally suitable for a classical setting as it would be in a contemporary garden. The SANDY planters are sold with a pre-weathered Zinc finish, providing a surface that is visually at home in many settings. These planters are originals, long before Restoration Hardware crafted their own versions of zinc plated planters.
SANDY and her zinc coating will start off a dark grey color and will gently lighten over time, developing a beautiful aged Patina. This effect will be accelerated by factors such as salt air & heavy rainfall. Small blemishes and imperfections are characteristic of this hand crafted product.
Do They Rust?
Sandy is hot dipped in molten Zinc which creates a long lasting weather proof protection. Any damage to this protective coating may result in rust. This will not spread and is easily treatable. Should this occur you will need to apply a rust treatment to the area in question, and then touch up with zinc paste, which we will provide free of charge.
Planting Advice
If using outside, please remove the Rubber plug on its bottom, which will give you a draining hole. To aid in effective drainage, we advise putting a few generous layers of drainage materials to aid your plant health. This will also help give the planter stability. We plant directly into the container and our plants only seem to thrive.
DIMENSIONS
16.5"D x 16.5"w x 25.25"h exterior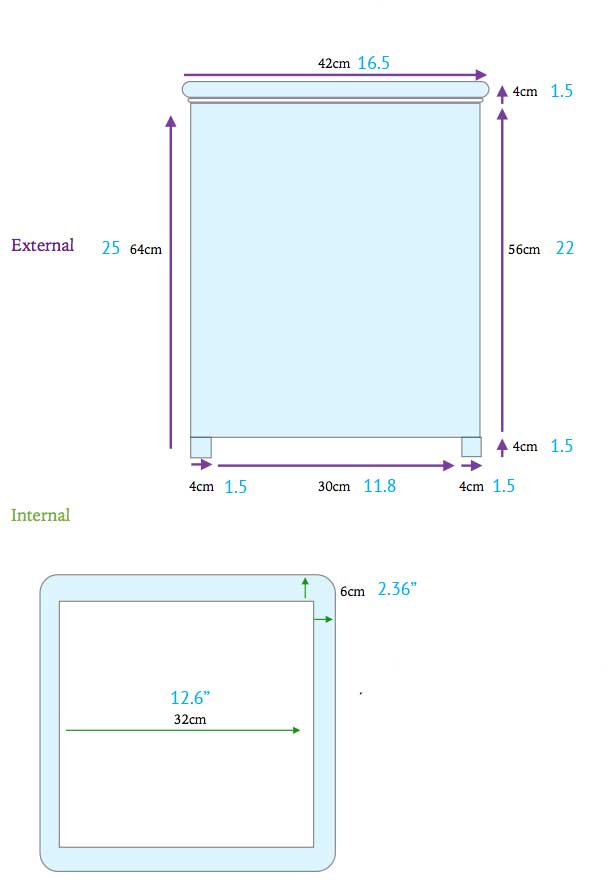 SHIPPING
Due to the size and weight of these planters, they are not eligible for free shipping. We can provide a quote for freight upon inquiry.