This Ledge Lounger SELECT SQUARE UMBRELLA is a classic shaped umbrella that will accent to your water furnishings. The water safe pole of the Select Series is a beefy 2" and you can select a square canopy from one of three sizes available.
6' $749.00

7.5' $835.00

10' $1,279.00
Note: If pairing with a Ledge Lounger Side Table or Ice Bin Side Table and you do not have a built in umbrella sleeve on the ledge, the manufacturer suggests you select ONLY the 6 ft. square option
The pulley & pin operated SELECT UMBRELLA is ideal for in-pool or on deck use and features a strong powder coated 2" pole. With high quality materials used in its fabrication such as fiberglass ribs, a single sewn in vent, and Sunbrella fabrics this Select Umbrella is resistant to wind, corrosion, rust, and warping.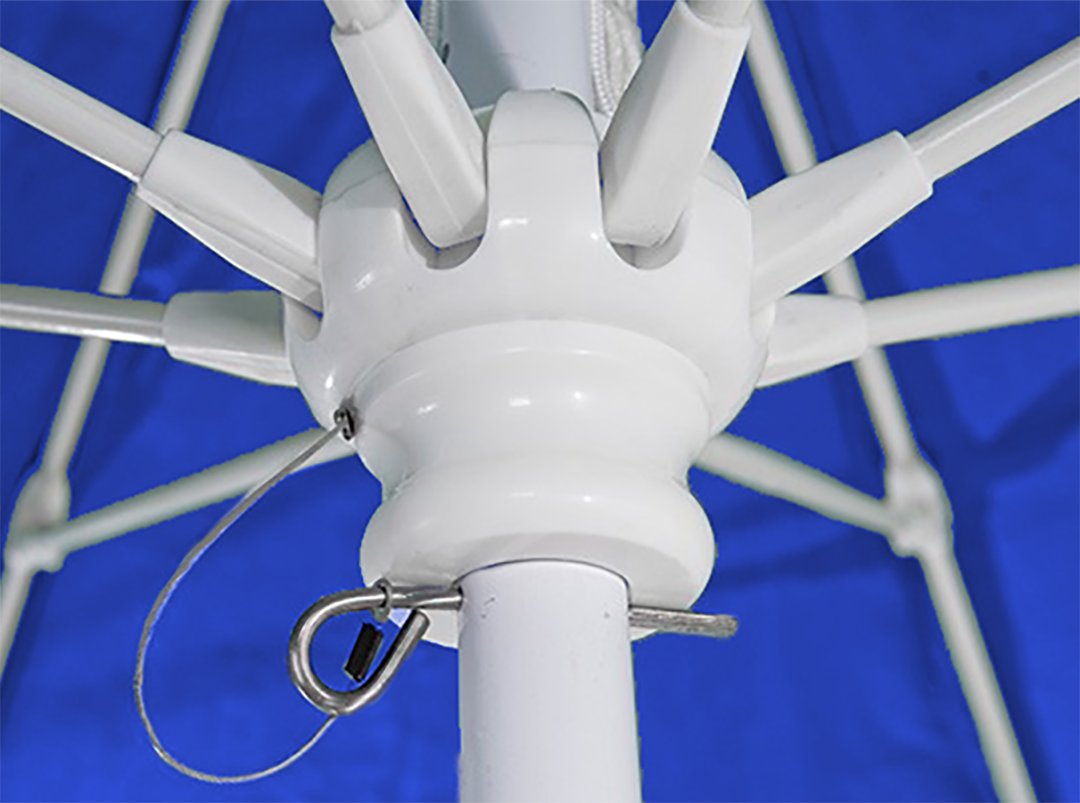 You can customize the finish of both the umbrella canopy and pole to the style of your pool surroundings. The Select Umbrella can be paired with an umbrella base or in pool table, or used freestanding on your sunshelf in a correctly sized umbrella sleeve.
FEATURES
Perfect for residential or commercial use

Use in-pool or on deck

Pulley and pin operation

2" solid, one piece, powder coated pole

Flexible fiberglass ribs with molded nylon joins, hubs, and end tips

Canopy features a single sewn in vent and Sunbrella marine grade fabric

High resistance to wind, corrosion, rust and warping

Pair with a Ledge Lounger table, an umbrella base, or use freestanding in an umbrella sleeve

Base sold separately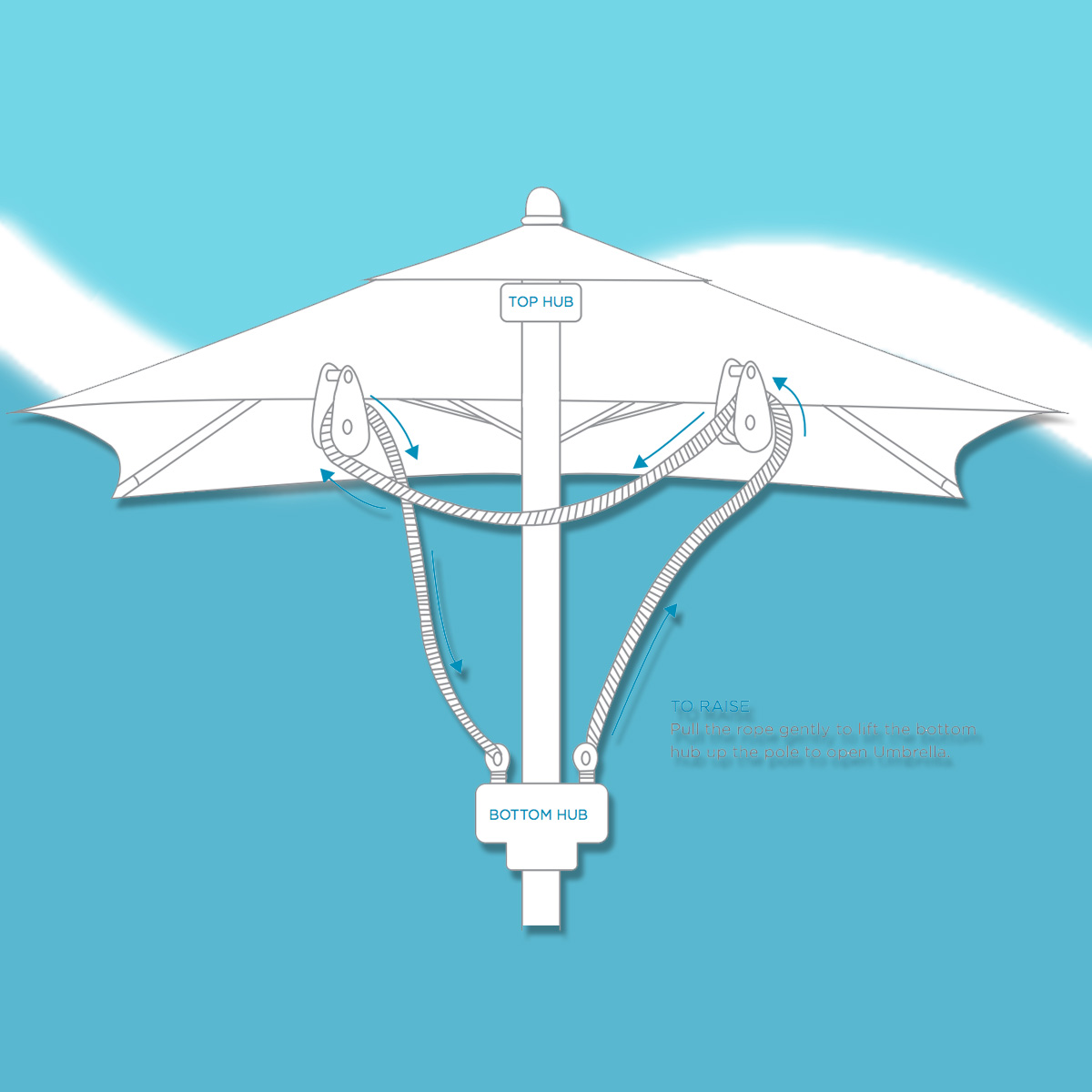 DIMENSIONS:
2" Pole Height: 96" on 6' Model
2" Pole Height: 102" on 7.5' Model
2" Pole Height: 108" on 10' Model
Ledge Lounger® products are made to last and are backed by a two-year warranty against defects in material and workmanship. Proof of purchase is required. This warranty applies only to the original owner. This warranty is void if the products are structurally altered or subjected to stress beyond the physical limits of the materials used in body or components, or is damaged as a result of abnormal use. Normal wear and tear is not warranted. This warranty does not include any manufacturer responsibility for any incidental or consequential damages resulting from the use of the products. Here is how to get your Ledge Lounger warranty claim reviewed: 1) Submit a warranty claim by contacting our BOTANIK customer service team at 713-364-9669 , or by emailing info@shopbotanik.com. Please include your name, invoice number, contact information, pictures and a description of the problem. 2) Botanik will review the claim and repair or replace, at our option, any product determined by Ledge Lounger to be a manufacturer's defect.