Fill the garden with unique and collectible art pieces. A versatile, classically twisted and fun statuary of a seated woman that can be used in numerous ways around the garden or interior settings. She is a great addition when placed on the edge of a bench, garden fountain or pool ledge. After dark, pinspot her with night illumination to bring her to life and play with the shadows her silhouette creates.
"MARIA" is a pure lead sculpture that is hand carved and then casted, making each version individual with no two pieces casting the same. The original details show the handiwork in the statues hair and bodice coverings.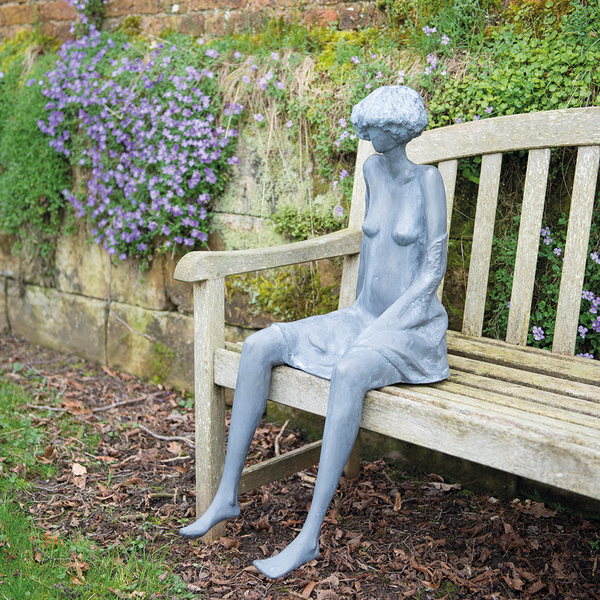 Lead is a timeless material that has been used through the centuries to create detailed sculpture, that will brave the elements and stand the test of time.
As this piece is stocked by the artist and currently available, it is often made to commission, please allow approximately 10-12 weeks for US delivery. Please inquire on inventory status prior to ordering.
DIMENSIONS:
15" w x 34.25" h
WEIGHT:
99 lbs
SHIPPING:
Due to Items weight and country of origin, please ask for a personalized freight quote. Item is crated for protection during shipment.