Rest your head on the HEADREST PILLOW, specifically designed to stay in place on the Signature Chaise and Chaise DEEP. Made from a marine-grade Sunbrella fabric and an EZ-Dri core, it's able to handle the harsh pool environment.
On top of its impressive durability, monogramming embroidery options make the Pillow a timeless accessory.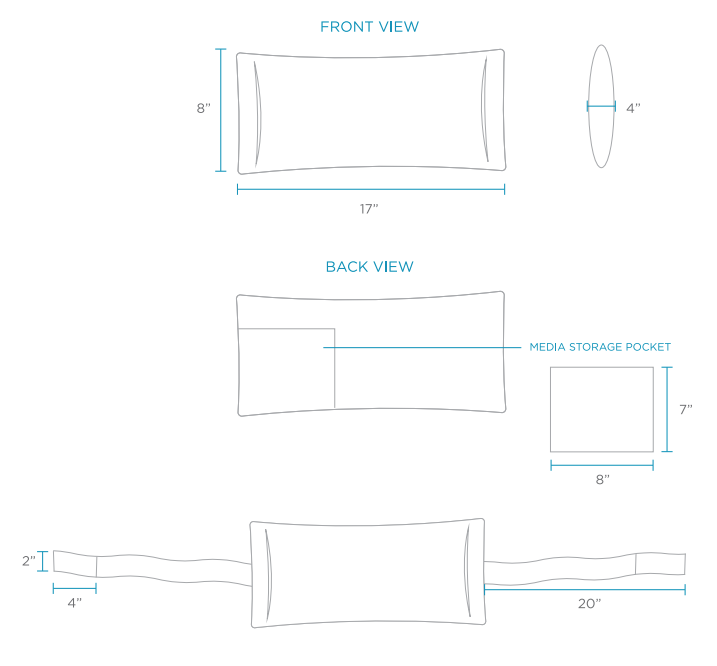 Ledge Lounger® products are made to last and are backed by a two-year warranty against defects in material and workmanship. Proof of purchase is required. This warranty applies only to the original owner. This warranty is void if the products are structurally altered or subjected to stress beyond the physical limits of the materials used in body or components, or is damaged as a result of abnormal use. Normal wear and tear is not warranted. This warranty does not include any manufacturer responsibility for any incidental or consequential damages resulting from the use of the products. Here is how to get your Ledge Lounger warranty claim reviewed: 1) Submit a warranty claim by contacting our SHOP botanik customer service team at 713.364.9669, or by emailing info@shopbotanik.com. Please include your name, invoice number, contact information, pictures and a description of the problem. 2) SHOP botanik will review the claim and repair or replace, at our option, any product determined by Ledge Lounger to be a manufacturer's defect.