The BHACA collection is handcrafted to create beautiful forms in harmony with nature.
Using top quality materials the BHACA planters are made of lightweight Glass Reinforced Concrete. They are made by highly skilled artisans with great care and attention to strength, hardiness and finish. In knowing the practicalities of maintaining plants, especially for larger establishments, BHACA planters are designed to be lightweight for stress free transportation and installation. All of the BHACA planters come with removable inner linings and water reservoirs for practical plant care indoors or out. Used as a single statement, a cluster, or a large configuration BHACA planters are designed to be versatile in how and where they can be placed.
VERSATILITY
For landscape designers, interior designers and architects they are perfect devices to increase a profound interactive experience as people move in and around a space.
A completely personal and original range of concrete planters the Bhaca design reflects ceramicist Andile Dyalvane's connection to his South African Xhosa roots while celebrating his mastery of an elemental material of choice - clay. He originally worked the designs in wet clay and then up-scaled them to cope with the rigours of being a large planter. The chosen work focuses on Andile's signature scarification style, reflecting the Xhosa tradition of cutting or marking skin – hence the name "Bhaca", the Xhosa word for scarification.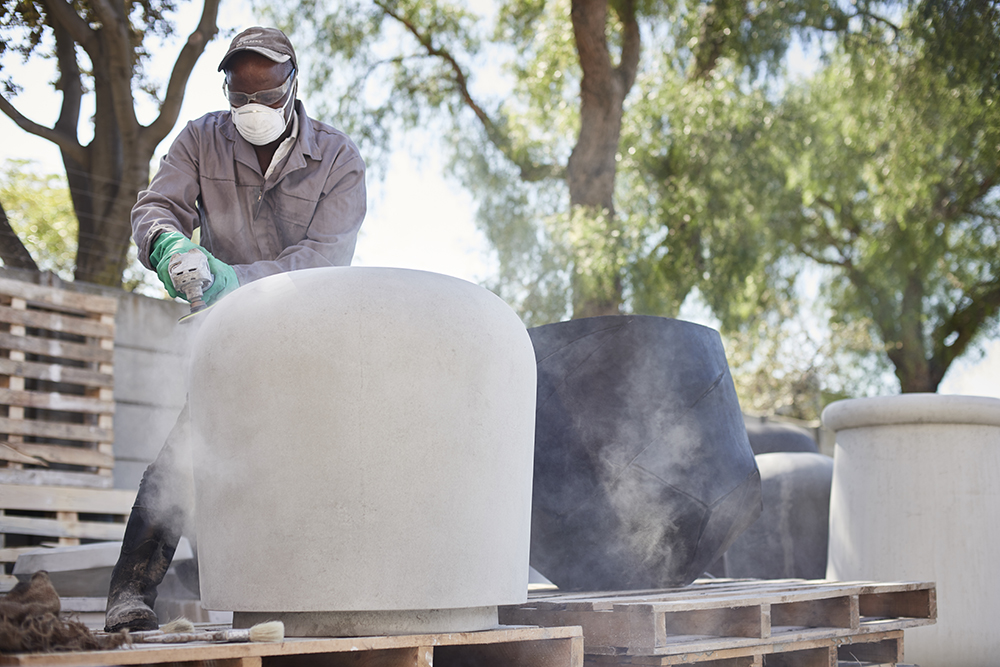 Bhaca planters are perfect as sculptural statements in a garden or interior space. Available finished in any of three choices - a fire-pit black, ash grey or a bleached white their scarification is applied on all sides of the planter. The twist of the form and the slashing strokes create a dynamic form making them ideal as independent pieces which can be seen from any angle. Set in a cluster they would create a commanding spirit.
SHIPPING
Shipping quote required on this item. This item is not eligible for free shipping.
DIMENSIONS
36.7" H x 34.3" widest point x 19.7" top width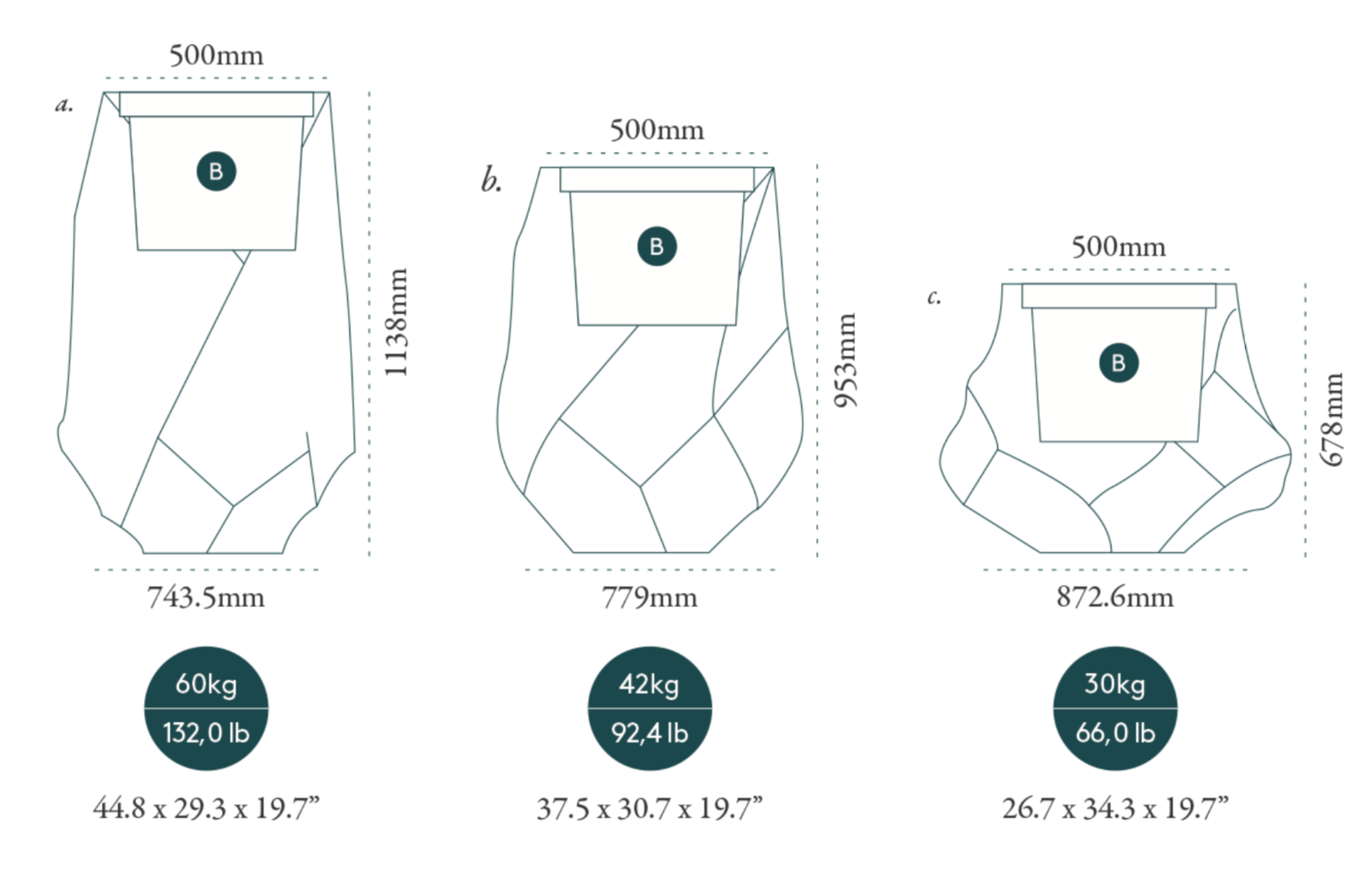 *ITEM NOT ELIGIBLE FOR PROMOTIONAL DISCOUNTS